May 16, 2017
Press Releases
Merritt Properties Expands Footprint in Northern Virginia to Meet Industry Demand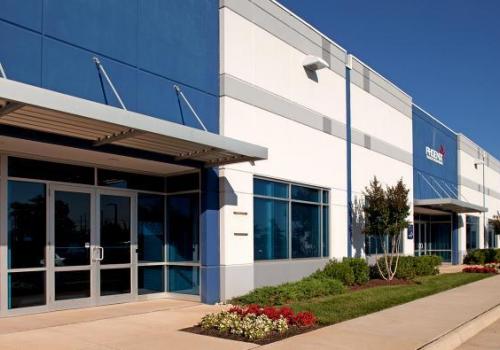 Merritt Properties is pleased to announce that construction has begun on Merritt I-66 Business Park, a compilation of six industrial buildings totaling 596,000 square feet in Manassas, Virginia. Merritt plans to develop the property to serve the increasing need for distribution space in the area. 
Located in Prince William County, 28 miles west of Washington, DC, the property sits along Interstate 66 just east of the Prince William Parkway and the Route 234 Bypass. Construction on the first two buildings, a total of 234,500 square feet, is expected to be completed by late 2017. Building uses will vary from distribution to recreational, to logistical and manufacturing. Frontage along I-66 draws an estimated average daily traffic count of 123,000 vehicles per day, according to a 2015 report by the Virginia Department of Transportation.
"We are very excited to have Merritt developing this industrial park and making such a significant investment in Prince William County," said Jeff Kaczmarek, Executive Director of Prince William County Economic Development Department. "The park will be a great economic asset and provide product that is in great demand."  
The lack of Class-A, industrial product in Prince William County, as well as high demand for warehouse space, have allowed the project to move forward. This is Merritt's first project in Prince William County, which offers access to 75% of Northern Virginia's 1.1 million workforce within a short commute, according to the Department of Economic Development. Prince William County is also Virginia's second-largest and fourth-fastest growing county, offering quick access to three major airports and seven commuter rail stops on two rail lines. Lower land costs plus an educated and affordable workforce contribute to higher returns on investment for business locations in the county.
"With the strength of the workforce and tremendous access to transportation systems, this is not only a great opportunity for Merritt, but also for the companies who choose to locate to this new park," said Michael Larkin, Team Leader of Merritt's Virginia office. "With the park's location, size and design, the buildings at Merritt's I-66 Business Park are ideal for a variety of industry sectors including life sciences, defense/federal agencies, advanced logistics and advanced manufacturing."
This property will mark Merritt's sixth development in Virginia. It is specifically modeled after Beaumeade Corporate Park, a six-building flex industrial business park totaling 472,913 square feet on Guilford Drive in Ashburn, Virginia. Additional developments include Ashbrook, Loudoun Tech Center, University Center and 20700 Loudoun County Parkway. 
For leasing inquiries, please contact Keith Wallace or Shaelyn Mullaney of Merritt Properties at 703-858-2725.