October 24, 2023
In the News
Merritt Construction Services Wins Two Associated Builders & Contractors Awards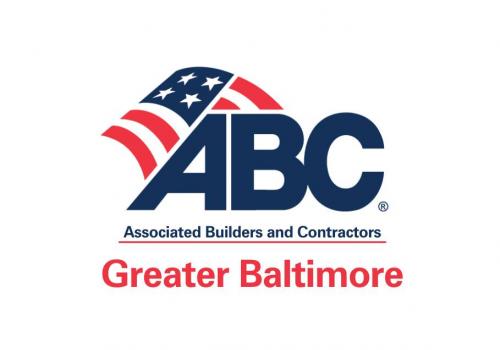 Merritt Construction Services Wins Two Associated Builders & Contractors Awards
Baltimore, Md, (October 2023) — The Greater Baltimore Chapter of the Associated Builders & Contractors (ABC), a non-profit trade association, awarded Merritt Construction Services two Gold Excellence Awards at ABC's Excellence in Construction Awards Program on October 12. Merritt's expansion of Firaxis Games and renovation of Kings Court Shopping Center both received the chapter's awards of Excellence. ABC's Excellence in Construction has become the premier competition within the construction industry, recognizing and honoring Baltimore's most innovative and high-quality construction projects, as well as safety and diversity programs. 
In January 2022, Merritt Construction Services was contacted by Firaxis Games to renovate its one-story office space in Sparks, Maryland. The project consisted of integrating six new soundproof studios and one specialty livestream room into their 41,000-square foot office. The renovation required professional-grade soundproofing for six recording rooms, new HVAC ducts designed to eliminate noise while in use, and extensive electronic cabling for a livestream room. The expansion provided an additional 8,500 square feet of specialty space for the growing gaming company.  
Mars Properties came to Merritt Construction Services in 2021 seeking the renovation of Kings Court Shopping Center in Rosedale, Maryland. Built in 1974, the 35,000-square foot shopping center required exterior updates and increased accessibility to accommodate the needs of its shoppers. Merritt was able to meet those needs by refreshing the structure's exterior façade, adding ADA-compliant parking spaces, ramps, and sidewalks, and creatively transforming 2,700 square feet of unleasable space located in the corner of the shopping center. The difficult space, previously utilized as an interior courtyard was strategically redeveloped into a two-sided tower that became the focal point and main entrance of the shopping center. The tower also provided an additional 2,500 square feet of leasable retail space for the shopping center.
###
About ABC:
Associated Builders and Contractors is a not-for-profit construction trade association working to promote the interests of merit shop contractors. With over 650 members, ABC Baltimore is the largest such organization in Maryland. Nationwide, ABC represents over 22,000 member firms in 68 chapters.
About Merritt Construction Services:
With a project portfolio of more than 21 million square feet, Merritt has been providing site development, general construction, redevelopment and interior build-outs for over 55 years. Whether serving as general contractor, construction manager or design-builder, Merritt Construction Services offers full-service construction capabilities through all phases of development, from feasibility to commissioning. Merritt's highly skilled construction team has completed a comprehensive roster of customized projects, including corporate campuses, LEED-certified green buildings, schools, manufacturing facilities and retail centers.