December 3, 2018
Press Releases
Merritt Companies Named 2018 Baltimore Sun Top Workplace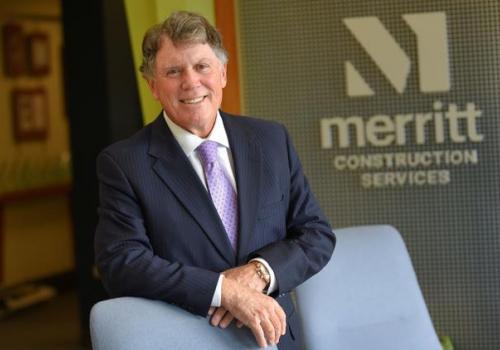 Merritt Companies, a family of businesses that includes Merritt Properties, Merritt Construction Services and Merritt Clubs, has been named a 2018 Top Workplace by the Baltimore Sun Media Group in the large employer category. Other awards were distributed for midsize and small companies.
Chairman and CEO Scott Dorsey received the Top Leadership award for large business during the Top Workplaces 2018 awards event. He was also interviewed and featured in an article about his leadership, which noted Merritt Companies' culture as one that's inclusive. 
"In order to build a place where people want to work, the most important thing is to hire good people, people who care about others – the people they work with, your customers, vendors and your community – and then let them do what they think is right," said Dorsey. "If you put a team of good people together, who value relationships, who care about others and take pride in what they do, they are able to be themselves, enjoy what they do and create a successful organization."
Merritt employees 1,140 people throughout its three business divisions. This is Merritt Companies' first Baltimore Sun Media Group Top Workplace submission and honor. Merritt Properties was named one of The Baltimore Sun's Top Workplaces in 2013.  
For the eighth year in a row, The Sun collaborated with Energage, a Philadelphia-based employee research and consulting firm, to survey employees and analyze the data to identify the Baltimore regions' Top Workplaces. Energage scored and ranked the results, dividing employers into the large, midsize and small categories.
###
About Merritt Companies
Merritt Companies, founded by Leroy Merritt in 1967, is comprised of Merritt Properties, Merritt Construction Services and Merritt Clubs. The privately owned enterprise leverages the passion and enthusiasm of over 1,000 employees to help businesses and individuals achieve their goals. Merritt Companies is led by CEO Scott Dorsey and President Robb Merritt. For more information, visit merritt-companies.com.